本日、ギャラリーの方でも解禁になったのでこちらでも。
今回の個展は本当に光栄でスペシャルで自身もワクワクが止まらないのです。

ハワイでお会いしましょう!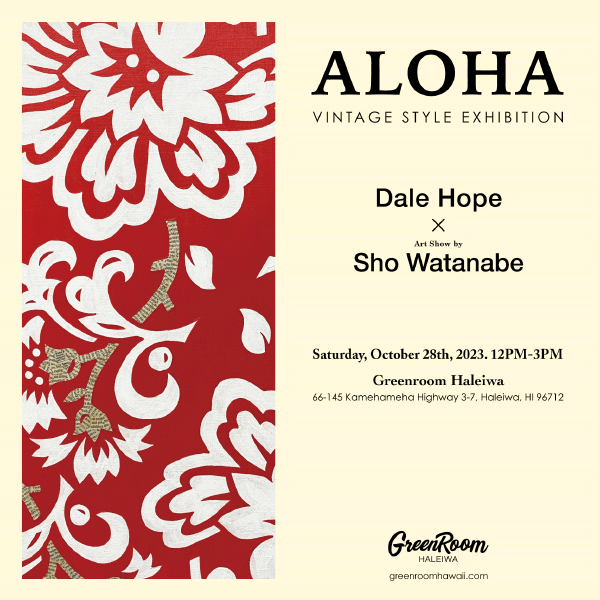 Aloha Shirts Legend Dale Hope and Renowned Japanese Artist Sho Watanabe Join Forces for a Captivating Art Show "ALOHA" vintage style exhibition.
Aloha shirt aficionados and art enthusiasts alike are in for a treat as two creative titans, Dale Hope and Sho Watanabe, come together to present a breathtaking art show that combines the essence of Hawaiian heritage and contemporary artistry.
Dale Hope, the legendary figure behind the iconic brand Kahala, known for its authentic Hawaiian shirts, and Sho Watanabe, the highly regarded contemporary artist from Japan, will be showcasing their work in a one-of-akind exhibition that promises to dazzle and inspire. 【 ALOHA vintage style 】 Art Exhibition
Artists: Dale Hope & Sho Watanabe
【 October 28th, 2023 Time: 12PM - 3PM 】
Location: Greenroom Haleiwa (66-145 Kamehameha Highway 3-7 Haleiwa, HI 96712)
Please make plans to join us and we look forward to seeing you on the Saturday noon!
Light pupu's and drinks to be served.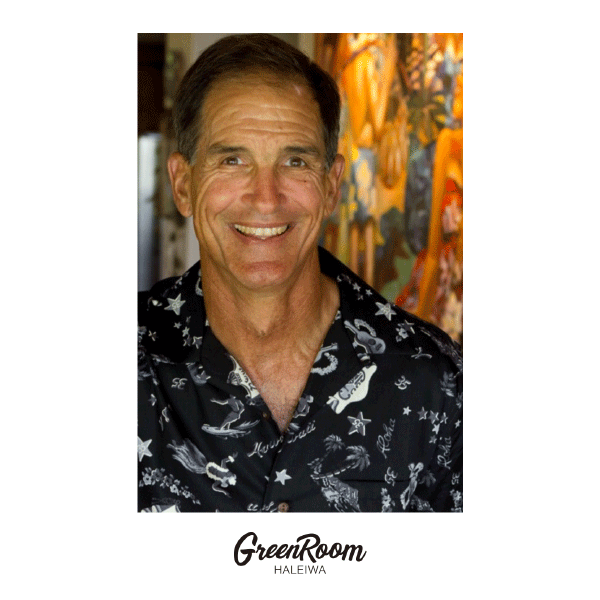 About Dale Hope
Dale Hope is a renowned figure in the world of fashion, particularly for his work in preserving and promoting the authentic Hawaiian aloha shirt. His extensive knowledge of Hawaiian textiles and patterns has earned him a reputation as a leading authority in the field. Dale Hope is also the author of the acclaimed book "The Aloha Shirt: Spirit of the Islands," which delves into the history and cultural significance of aloha shirts.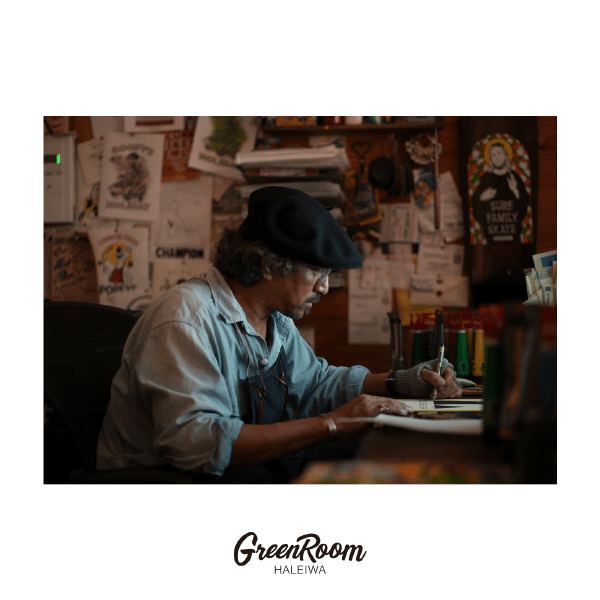 About Sho Watanabe
SHO WATANABE is a Japanese artist famous for his pen drawing- which shows his original worldview in black and white- and has produced a number of artistic works in mediums from silk screen to oil painting. He also has an established reputation for his various creative works, leading him to become involved with advertisements, web designs, coining his own styles in hair salons, and writing articles for magazines. His pieces are a blend of digital and analog taste
Twenty years have passed since he established his own apparel label, Cloveru, which has many fans and is well known in Japan. Sho is heavily influenced by Taro Okamoto, Barry McGee, Sailor Jerry, Peter Max, Marc Newson, and also his grandfather, who loved painting, and his father, who loved jazz. Sho continues to enthusiastically support charity events & activities as well as grom surfing.
【ARTの最新記事】